Dental Implants

Mesa, AZ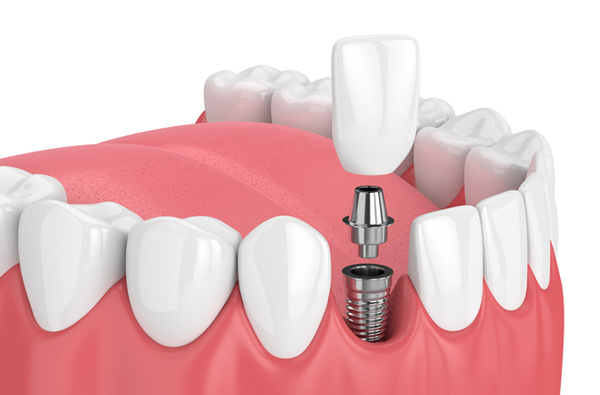 If you are one of the millions of Americans who are missing teeth, you may be trying to figure out what to do about those missing teeth. You may think that there is nothing you can do to return your smile to the way it was before you lost your teeth. Did you know that there is a great solution for your missing teeth? It's true. Give Christensen Family Dentistry a minute to talk to you about the wonders of dental implants.


What are Dental Implants?

When people think of implants, they are usually thinking about implants done for cosmetic purposes. For example, many women get a breast augmentation to enhance the look of their busts. However, dental implants are different. Yes, of course, dental implants can change the look of your mouth. They can give you self confidence and return your self-esteem. We have heard all kinds of stories from our patients about how implants gave them the confidence to go out on dates again. For some people, implants mean they can smile for family photos. They are able to eat whatever they want and speak clearly.


Why Are Implants So Great?

Implants are the closest thing we can put in your mouth to your real teeth. Implants are placed through your gumline and into your jawbone, and then a crown is set on top. Because implants are screwed into your jawbone, they mimic real teeth. This is great for several reasons. First, your jawbone thinks that you still have those missing teeth in your jaw, which means you get to keep your strong jawbone. When teeth are missing, your jawbone thinks that you don't need it as much. It will begin to take bone away from your jaw to use it someplace else. Over time, this can weaken it.

Second, because you have implants, blood flow continues to your gums, which keeps them strong and healthy. Healthy gums mean the rest of your teeth will continue to receive their blood supply. Also, dental implants can be customized for your mouth. We can do an implant for one tooth, several teeth, upper and lower jaws, or both sets of teeth. We also offer All-on-4 for patients looking for a full-mouth solution. Implants are customizable, so it is easy to make your mouth feel like yours again.

We make an incision into your gumline to place implants in your jaw. After we make the incision, we can then place a screw into the incision, attaching it to your jawbone. In many cases, we can attach a temporary tooth at that time, but you may have to wait until the incision heals before we attach the tooth. After that, you are all set to use your newly implanted tooth! We know it sounds strange, but the procedure is relatively pain-free. If you are missing teeth, and you are thinking about implants, why not give Christensen Family Dentistry a call at (480) 964-2131? We would love to talk to you about the wonders that are dental implants, and how they can make your teeth look amazing! You won't be able to stop smiling.