Dental Crown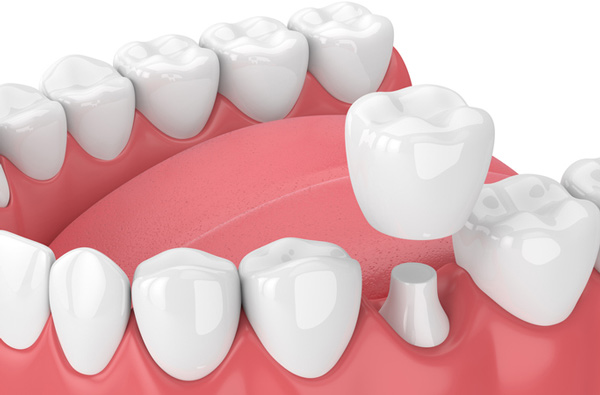 There's no doubt about it. Crowns are important. People have actually fought and died to wear a crown - although those crowns are made of gold and inlaid with jewels - and represent royalty. Our crowns aren't usually gold, and they aren't inlaid with jewels. However, they are vitally important for your mouth. If you don't have any crowns in your mouth, the chances that you are going to have a crown at some point in your life is pretty good. Over 40% of adults 50 and older have at least one crown. Not sure what crowns are, or how they work? Let Christensen Family Dentistry take a minute to tell you about crowns and why they matter.


Why You Might Need A Crown

There are lots of reasons you might need a crown in your life. First, you need to know that crowns help save a tooth. Crowns protect teeth that have become weak. Usually, crowns help protect teeth that have become weak for three large reasons. First, teeth become weak because they are injured or damaged through accident or injury. For example, people may not be wearing a sports mouthguard during sports play. They could get hit in the mouth and damage their teeth. People also damage their teeth through bruxism. Bruxism is the name for clenching or grinding your teeth at night. Over time, this clenching and grinding can damage or weaken teeth.

Second, people need crowns because their teeth have become damaged from tooth decay. Tooth decay, caused by bacteria in your mouth, can eventually bore a hole into tooth enamel and cause pain and infection in the tooth pulp. Crowns can also be placed when periodontal disease, or gum disease, has weakened teeth. Crowns can be used when adults break, chip, or crack their teeth as well. Depending on the tooth, adults can break their teeth by biting down on something hard. We also use crowns as caps for dental implants.


What Happens If You Need a Crown?

If you need a crown, the procedure to place a crown is actually quite simple. If your tooth is cracked, chipped or broken, a temporary crown is placed over the tooth to protect it. We don't want any more damage occurring than has already been done. Before we put a temporary crown on, we will take an impression of your tooth, to make a crown. Crowns are usually made of porcelain. The porcelain is placed over metal to make the crown stronger. Crowns fit like a cap on your natural tooth to protect it. Once your crown is ready, we fit the crown onto your tooth with cement, and it becomes a permanent part of your body. The crown is made of the same color as your natural tooth, so no one will know you are wearing it.

Getting a crown placed is nearly always painless. If you have questions about crowns, or you need a crown for one of your teeth, why not give Christensen Family Dentistry a call at (480) 964-2131? We would love to talk to you about the importance of crowns as a protector of your teeth. Give us a call today.