Periodontal Maintenance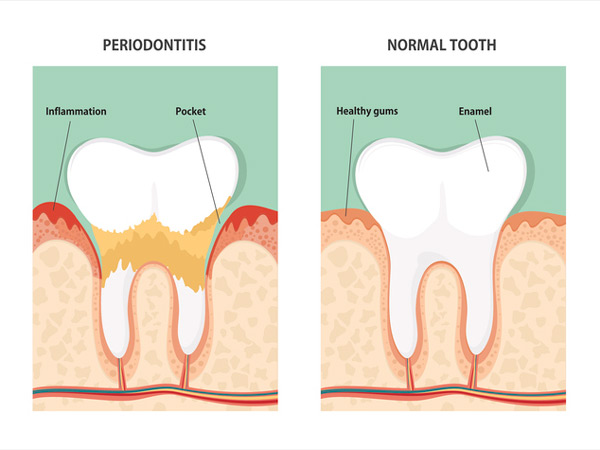 Have you been told that you need periodontal maintenance? If you have had problems with gum disease, periodontal maintenance may sound like a horrible procedure you have to go through. However, periodontal maintenance does not have to be painful. It does not have to be nerve-wracking. Christensen Family Dentistry wants to talk to you about the importance of periodontal maintenance for the health of your mouth, teeth, and gums. Periodontal maintenance is vital for the health of your gums. Let us explain.


What Is Periodontal Maintenance?

Periodontal maintenance is for people with a history of periodontal disease. You may have undergone a procedure in the past to deep clean your mouth along the gumline. It is called dental scaling and root planing. These procedures are used when your gums are severely infected and inflamed with gum disease. Once you have undergone those procedures, you have to continue to make sure your gums are deep cleaned every three to four months. Periodontal maintenance is the most important thing you can do to keep your gums as healthy as possible.


Why Do I Need Maintenance?

If you have been diagnosed with gum disease, you will need to get your gums cleaned three or four times a year. That's because of the nature of periodontal disease. Gum disease is an infection of your gums. When gum disease begins, the bacteria cause your gums to become inflamed. This is the mild form of gum disease, and can be easily treated. However, if the disease progresses, pockets begin to develop between your gums and teeth. Food particles can get stuck in the pockets, and pain, inflammation or infection can erupt in the pockets. These pockets can be very deep, and it is difficult to get the infection out with traditional cleaning methods.

When you have scaling and root planing, your gums and the pockets are treated for infection. These pockets are cleaned out. While the scaling and root planing rids your gums of the infection, you will have to continue to get your gums cleaned out to prevent a recurrence of infection. Periodic maintenance will clean your teeth and gums, ridding your teeth of stains, and making sure your gums are tartar free and clean of infection. If you have periodontal maintenance a few times each year, the chances of the infection returning is much smaller.

If you are putting off periodontal maintenance because you are worried about pain, or you are nervous about dental procedures, you shouldn't be. We have ways of minimizing your pain and easing your fears so that periodontal maintenance doesn't have to be something you dread with all of your might. We would like you to see periodontal maintenance as a way to make sure that you keep your teeth for a long time. One of the consequences of periodontal disease is the loss of your gum tissue, which can lead to tooth loss. No one wants that for you. Give Christensen Family Dentistry a call at (480) 964-2131. We know that we can help ease your mind about periodontal maintenance.