Periodontal Care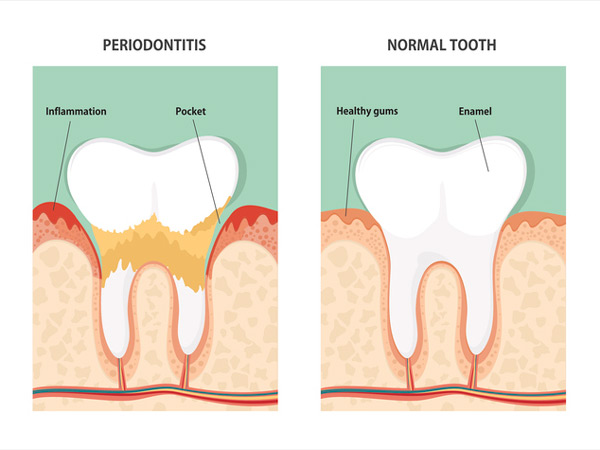 Do you have dental checkups? If you do, that's great! However, your regular dental checkups might not be enough to keep your teeth and gums healthy. There are additional ways that you can care for your teeth and gums. One way that you can make sure your teeth and gums stay healthy is to make sure that your gums are in good shape. Periodontal care makes sure that your gums are healthy and strong. If you are unsure of what is involved with periodontal care, let Christensen Family Dentistry give you the facts on great gum care.


Why Are Gums So Important?

How much do you know about your gums? Gums are super important for your entire mouth. Gums act like the framing of a house. The framing of a house is the structure your house has. Everything related to your house ties into the framework. Your mouth is the same way. Gums act as the framework or structure between your teeth and jawbone. Your gums protect and nourish your teeth. When your gums get diseases, it affects your entire mouth.


What Happens to Gums?

Just as bacteria in your mouth can cause tooth decay, bacteria in your mouth can also cause gum disease. Usually, your diet and your oral care habits help to get rid of the bacteria. However, if you are not eating vegetables, and you are not brushing and flossing twice a day, every day, you are at risk for gum disease.

There are three stages of gum disease. The first stage of periodontal disease is gingivitis. Gingivitis is easily treated. With gingivitis, we see inflammation and bleeding gums. This is treatable with improved oral care habits. However, with stage two and three of periodontal disease, we can treat the infection, but the damage has already been done. If you allow the gum disease you have to get to stage three, you may not only lose gum tissue to the infection, and you may lose teeth as well.


How We Care for Your Gums

When you come in for periodontal care, we will thoroughly clean your gums. Sometimes that involves deep cleaning of your entire mouth. This deep cleaning helps to rid your gums of infection. It is possible that if you have had the infection for a while, you have developed pockets of infection between your gumline and your tooth. We will need to clean out the infection. We might also have to treat the infection with antibiotics. The trick is to clean out the infection before the infection becomes worse, and you begin to lose teeth. This happens when gums become infected, and the gum tissue becomes diseased.

When you look at your mouth, do you like what you see? Do you see wonderful pink, healthy gums, or do you see gums full of disease? If you are not happy with your teeth and gums, give Christensen Family Dentistry a call at (480) 964-2131. Let us give you some information about periodontal care and gum disease. We would love to talk to you about making your mouth healthier.