Dentures - Complete and Partial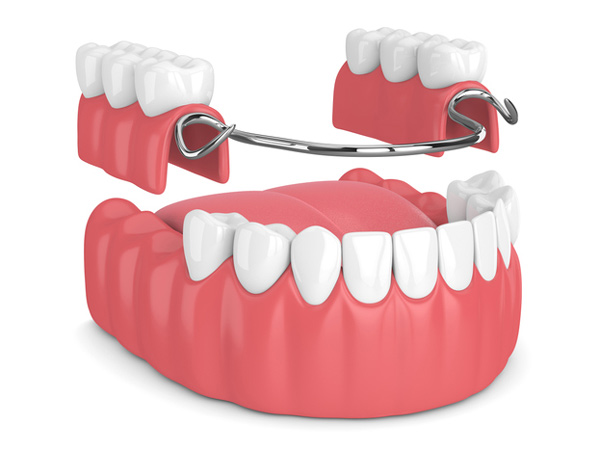 There are lots of old wives tales associated with missing teeth. For example, one old wives tale says that if you lose a tooth, you can put it in a glass of milk, and we can replace it for you. We've also heard that lost teeth can be placed in your mouth with superglue or wood putty. Not only is this horrifying, but none of these are also accurate. Usually, once a tooth falls out, it's out. We can't replace it in your mouth, especially if the tooth did not come out due to an accident or an injury. If teeth come out as a result of tooth decay or gum disease, there is very little we can do to save it.

Just because we can't replace the lost tooth doesn't mean we can't fix the problem of missing teeth in your mouth - because we can. We can replace your lost teeth with dental crowns and partial dentures. If you have missing teeth, you need to read more information about replacing your teeth with dentures. Let Christensen Family Dentistry tell you more about dentures.


Why Do I Need Dentures?

Dentures have been in our society for hundreds of years. They needed to be because in the past, people lost all of their teeth at a relatively young age. People lost their teeth because they did not have good oral hygiene. There was no such thing as tooth brushing or fluoride treatments. People didn't visit the dentist, because there was no such thing as dentistry. After they lost teeth, people found they had trouble speaking clearly or eating. Dentures were developed as a way for people to eat and speak. Dentures also had a cosmetic purpose, because people felt better when they were wearing dentures. They felt less self-conscious and more beautiful.

While older denture models were made of real teeth, or ivory-fashioned teeth with gold, brass or metal, newer models are much lighter and more flexible. Dentures still have the same purpose as dentures did in the past. Dentures allow people to eat and speak, and to continue to smile and laugh without being self-conscious.


How Are Dentures Fitted?

If you have lost all of your teeth or some of your teeth, you can have full or partial dentures. If all of your teeth are removed, we can use old dental x-rays or photographs to make a set of dentures for your teeth. You can choose different kinds of dentures to wear. In general, most dentures have plastic bases with porcelain teeth on the top. If you need partial dentures, they are made in much the same way. You would keep the teeth you have, and we would make partial dentures for your mouth. Partial dentures work the same way as other dentures. Your partial will most likely be attached with metal brackets to your other teeth. That way, you are able to have the use of teeth for speaking and eating.

If you are missing teeth, it is not the end of the world. Let us help you. Call Christensen Family Dentistry at (480) 964-2131. We can help you find a solution for your missing teeth.