Dentistry for Kids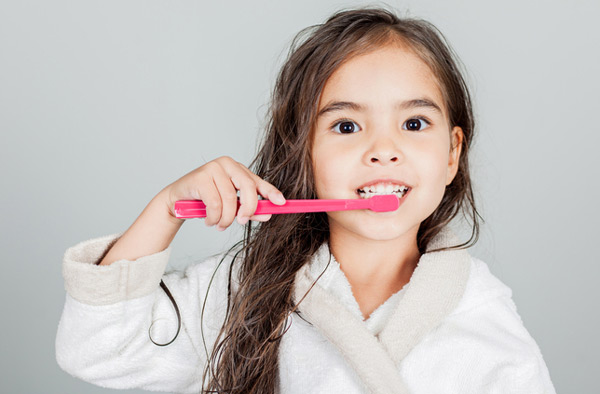 There are lots of different kinds of dental professionals out there. Some professionals specialize in dentistry for older adults. Others specialize in periodontal care, oral surgery, or orthodonture. However, we hold a special place in our hearts for children. Maybe it is because a lot of us are parents. Alternatively, perhaps it is because a lot of us love children because children represent the best in all of us. Children are loving, innocent, active, and fun. Because we love children, we want to make our practice of children's dentistry as fun for them as possible. Let Christensen Family Dentistry take a minute to talk with you about the importance of dentistry for kids.


Why Is Children's Dentistry Important?

Like children themselves, pediatric dentistry represents the future - in this case, future dental health. Think about it for a minute. Many people think that baby teeth are not important. However, if baby teeth are not taken care of, and decay begins in the mouth of children, this decay paves the way for a lifetime of problems. Children with poor oral health have mouths that are not ready for adult teeth. They may get many cavities. If their oral health is bad enough, they will have problems with their adult teeth coming in. Those teeth may be damaged, or they may not come in at all. They might also have problems with the roof of their mouth, or other structures in their mouths, that are not addressed. It is easier to correct problems in childhood than it is to address them in adulthood.

However, when children have good oral health, and come to see us every six months, they are ready for a lifetime of good, strong, healthy teeth. If they have problems in their mouths, those problems are addressed quickly. If they are lucky, they will have healthy teeth their entire lives.


What Happens With Kids at a Dentist Visit?

Regular dental checkups for children are a lot like checkups for adults - except with more fun! Our most important function as children's dentists is to make them relaxed and comfortable with us. We also want to teach them about their teeth, and help them practice caring for their teeth and gums. That way, we set them up for good dental health for years to come.

First, we will check their teeth, gums, and mouths for any problems. We might take x-rays of their mouths, to keep track of their progress. We will clean their teeth gently and get rid of any plaque buildup or tartar. We might practice brushing and flossing with them. We try to make their dentist visit as fun as possible for children. We might tell them funny stories, or let them tell us a joke! We will also talk to you about ways to help your children clean their teeth at home, or how to help them floss. If there are problems with your child's teeth, we will be sure and let you know.

If you have questions about dentistry for kids, give Christensen Family Dentistry a call at (480) 964-2131. We love to talk about how much fun it is to take care of children's teeth! Call and make an appointment with us today.