Dental Filling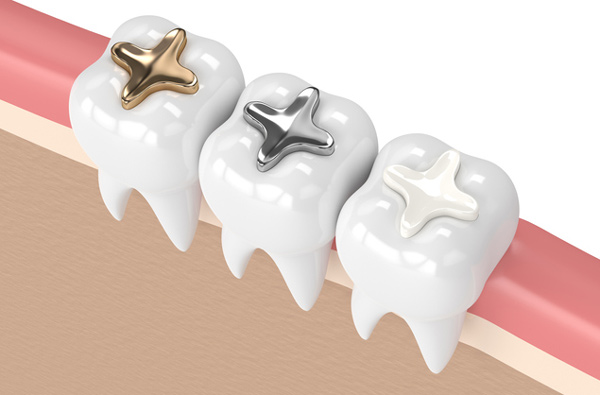 There is something to be said for fillings. We are fond of any filling you can think of - cake filling, creme filling, or pie filling - count us in. Those kinds of fillings are sweet and light. However, it is safe to say that if you eat too much of those sweet fillings, and you don't brush your teeth or floss, you may have to have a different kind of filling. This kind of filling isn't sweet, but it is permanent. Dental fillings can save your teeth from disease and damage. Want to know more about fillings and why they are so important? Christensen Family Dentistry can tell you more about fillings.


Fillings Are Vital

While people don't want to talk about dental fillings, they are vital. They are one of the best tools we have to repair your teeth. We use fillings to repair a tooth that has been damaged by a cavity. Cavities are caused when bacteria found in your mouth have bored a small hole in your tooth. This frequently happens when you are not brushing or flossing as much as you should be. A small hole or cavity is only going to get bigger. The bacteria will continue to eat away at your tooth until it is stopped. The cavity can continue into your tooth pulp and the nerves, which causes pain. If it isn't stopped, the cavity can also spread to other teeth.

However, when the cavity is discovered quickly, it can be drilled out of a tooth. The tooth is then filled, which prevents the cavity from coming back. The smaller the hole caused by the cavity, the smaller the filling, which means the tooth will be stronger. In decades past, we would have drilled a large hole in teeth to make sure we got all of the cavity. However, we have found that the smaller we can drill a cavity, the better for your tooth.


Filling Material

In the past, we used silver in amalgam fillings. However, some people have problems with the silver amalgam fillings. Old silver fillings contained mercury, which most people don't want in their mouths because it is poisonous. However, there are new silver fillings that don't contain mercury that have been used for the last few decades. There are also composite fillings available, which is what most people request today. Composite fillings are the same color as your natural teeth, which means no one besides you will know that you have had a filling.

If you think you might have a cavity, why put off getting it filled? We can fill a small hole in a tooth quickly, with minimal pain and minimal time. If you are worried about a pain in your tooth, give Christensen Family Dentistry a call. Our phone number is (480) 964-2131. Give us a call today, and let us make you an appointment to get your tooth taken care of. Fillings seem like a small piece of dentistry, but they can mean everything in terms of saving your tooth. Fillings can make the difference between a life with your teeth and a life without them.