Why Your General Dentist Is at the Root of All Dental Situations
Posted on 3/22/2021 by Christensen Family Dentistry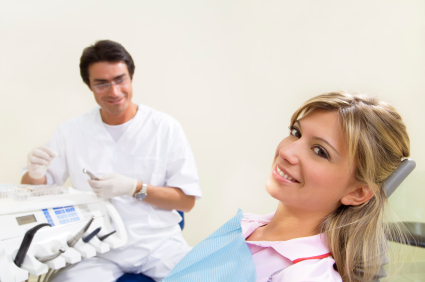 The field of dentistry includes several different specializations, including orthodontics, prosthodontics, endodontics, oral surgery, and more. The majority of dentists, though, are considered general dentists. Your general dentist is who you see for your routine checkups and cleanings, but we also perform a variety of procedures, offer cosmetic services, diagnose, and treat conditions, and refer patients to dental specialists when necessary. Calling our office should be your first step in any kind of dental situation – read on to understand why.


Prevention and Early Detection

Many oral health conditions, such as tooth decay and gum disease, are preventable. In addition to practicing good oral hygiene every day at home and avoiding harmful habits like smoking, heavy drinking, and grinding your teeth, visiting our office for regular checkups is a crucial part of preventing oral health problems. We are often able to detect dental issues early enough to treat them before they progress and cause serious complications such as infections or tooth loss. Whether or not you are experiencing any symptoms, we screen for conditions like gum disease and oral cancer at your routine exams to ensure that your teeth, gums, and mouth are healthy.


Referrals to Dental Specialists

We are able to perform many of the same procedures as dental specialists. For example, if you need a root canal for severe tooth decay, we can usually perform this procedure in our office rather than referring you to an endodontist. However, there are sometimes when we would refer you to a dental specialist, such as a prosthodontist if you need dental implants or other restorative work, or an oral surgeon if you need to have an impacted tooth extracted. Whatever your dental issue is, though, you should always come see us first. We can either treat your concerns in our office or refer you to the appropriate specialist to get the best possible care. Contact our office today.