Should I Be Worried If I Have a Sore In My Mouth?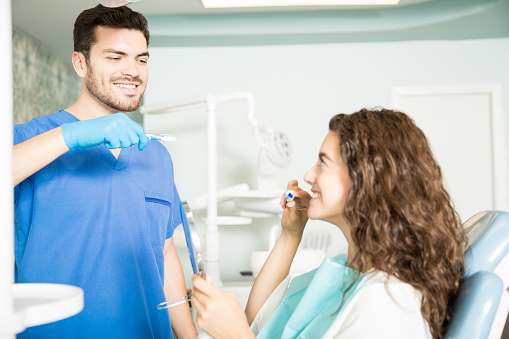 Generally speaking, a small canker sore or lesion in your oral cavity is pretty common and not a cause for concern. Small sores can be caused by accidentally biting your own cheek or lip. They can also occur as a result of eating very hard or hot food, which could cut or burn the inside of your mouth. Trauma such as getting hit during sports activities can also cause a sore if your teeth are pushed against the side of your mouth, but all of these injuries should heal within a few days.

However, there are some symptoms that you should be on the lookout for as they could be a sign of a more serious issue. Anytime you have a sore in your mouth, you should monitor it during your daily brushing and flossing and look for any changes in its condition.


When Should I See a Dentist?

Sores that either do not begin to heal after a few days and those that begin to grow in size are serious warning signs of a larger problem. Sores that appear to be filled with pus or are warm to the touch can potentially be infected. This infection can cause serious health problems if it spreads to other parts of your mouth. If you are experiencing any of these symptoms or are simply concerned about a sore, it is always best to call our office as a precaution and receive the guidance of a dental professional.


How Is the Sore Treated?

Many mouth sores require no treatment at all. However, sores that are showing signs of infection may be treated through a prescription antibiotic. Sores or lesions that appear to be potentially malignant may even need to be surgically removed.

Mouth sores should not be ignored if they are showing any of these signs. Contact our office for more information and tips on how to keep your mouth healthy and clean.