Common Habits That Could be Harming Your Teeth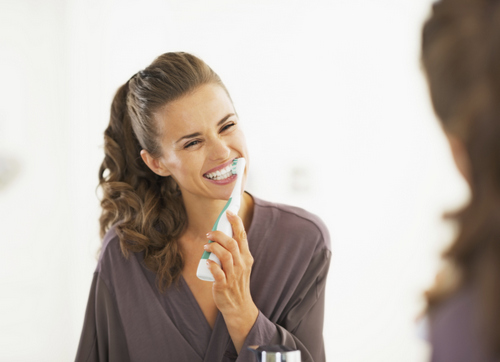 When it comes to dental habits, we always hear about brushing our teeth and flossing regularly. However, along with that, there are also many habits that you need to get rid of to protect your teeth. Here are some common habits that could be harming your teeth.


Using Your Teeth as a Tool

We've all done this at one point in our life. Our hands may be occupied, or the right tool might not be nearby so we just use our teeth to open that bag of chips or that bottle of beer. While it does get the job done, it also causes a lot of damage to your teeth.


Chewing on Ice, Pens, or Other Similar Objects

This is a bad habit that many people tend to do subconsciously. They might be thinking something or focusing elsewhere and unintentionally, they might start chewing on the back of their pen or pencil. Similarly, chewing on ice or other hard objects can weaken your teeth.


Brushing Too Hard

We all want shiny and clean teeth. Accordingly, some people believe the way to get that is by brushing their teeth extra hard or for extra-long. However, this habit does more harm than good. Brushing softly and thoroughly can get the job done just as well. Brushing too hard only hurts your gums and causes your enamel to wear away faster.


Using Toothpicks Incorrectly

A lot of people prefer to use toothpicks after their meal to get rid of any pieces of food stuck between their teeth. While there's no harm in doing that, it's important to use toothpicks the right way. When used incorrectly, they can cause a lot of damage, such as bleeding gums, shifting teeth, scratches and more.

So, while you're thinking of all the things you need to do for good oral health, you should also consider all the things you definitely should not do.