Basic Guide on Dentures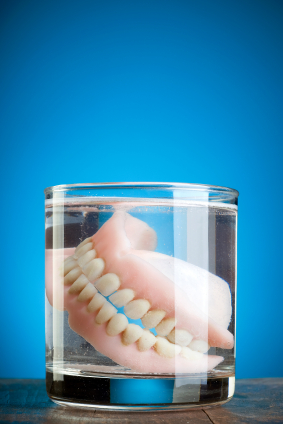 Many people suffer a loss of confidence with tooth loss. Without your teeth, it can be very difficult to chew or even to speak. Dentures are the most non-invasive and simplest way to bring your smile back and restore your ability to eat and speak.

At Christensen Family Dentistry, Dr. Leo Christensen and can provide you with dentures that can have a positive effect on your quality of life.


Facts About Dentures
| | |
| --- | --- |
| • | About 40.99 million Americans wear dentures. |
| • | Complete dentures are used when you are completely edentulous or when you have lost all teeth in your upper and lower jaw. |
| • | Partial dentures are worn when you have a few remaining healthy teeth. These dentures are supported with the help of precision attachments and clasps. |
| • | A denture provides support to your facial structures and prevents your cheeks from sagging and your mouth from puckering. |
| • | Dentures do not just restore your ability to chew, they also allow you to speak, breathe, and smile easily. |
| • | The average lifetime of a denture is seven years after which they will need to be replaced. |
How to Take Care of Your Dentures
| | |
| --- | --- |
| • | Dentures need to be cleaned properly every time you take them out of your mouth. Otherwise, you may get a yeast infection known as candida. |
| • | Dentures should be cleaned with cool water and a soft bristled brush. Avoid using hot water as it can distort the shape of your dentures. |
| • | Keep your dentures soaked in a glass of water overnight so that they do not become rigid. |
| • | Stand on top of a towel or a basin of water when removing dentures from your mouth to prevent them from breaking if they slip. |
| • | Remove your dentures before bedtime to prevent gum soreness and infection. |

If you wear dentures, it is important that you continue your regular checkup appointment with Christensen Family Dentistry. We can make sure your dentures are in perfect condition and can ensure the health of your mouth. To schedule an appointment with us, call us at (480) 964-2131.