What Are Craze Lines?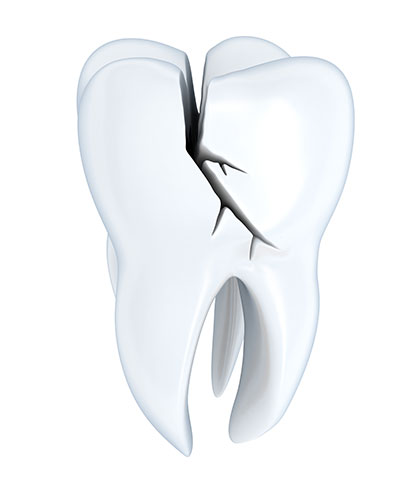 Your teeth are vulnerable to defects through years of repetitive use, the natural aging process, trauma, force, stress and pressure. These tooth defects can be broadly classified into categories known as craze lines, cracks and fractures. Craze lines in dentistry refer to small, shallow, painless enamel infractions. It's important to understand what craze lines are and how you should proceed if you suspect you have them.


Craze Lines and Your Oral Health

Craze lines are clinically known as enamel infractions. Enamel is the outermost superficial part of your tooth and therefore craze lines are largely superficial. While craze lines can occur through natural chewing, over time they become more profound if you clench or grind your teeth. Many adults have craze lines that they're not aware of until they become visible by discoloration through stains caused by factors such as tobacco use, coffee, red wine and a general lack of proper oral hygiene.


How To Treat Craze Lines

Craze lines should be properly diagnosed through an illumination test at our office to differentiate them between other types of tooth defects. The superficial appearance of craze lines can be treated cosmetically through veneers, filling and whitening techniques if the appearance is bothersome to your smile. It's also important to determine the underlying cause to prevent any progression into a more serious type of tooth defect. For example, a tailored nightguard might be necessary if it's determined your craze lines are the result of grinding. In some cases, if left unattended, a craze line may progress into a more serious type of defect that penetrates into what's called the dentin. The dentin sits below the enamel and at this stage, the crack would involve the blood and nerve supply of your teeth and have more serious consequences to your oral health.

While most craze lines are relatively benign it's important to schedule a visit with us so we can properly diagnose the defect and determine the underlying cause. Call us to find out more!