How to Properly Care for New Dental Veneers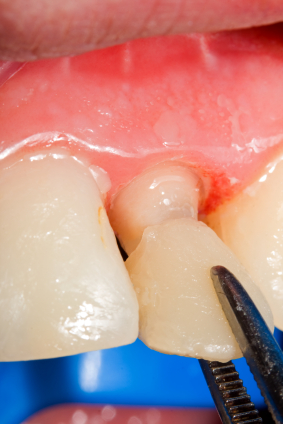 Dental veneers are thin ceramic covers that are bonded to the front of your natural teeth to hide cosmetic imperfections such as gaps, chips, cracks, or discrepancies in size, shape, or color. In addition to improving the look and function of your teeth, veneers are highly durable and can last up to fifteen years if you care for them properly.


Practice Good Oral Hygiene

The most important thing you can do to make sure your porcelain veneers continue looking flawless is to practice good oral hygiene. You should brush your teeth twice a day using a soft bristled toothbrush, as hard bristles can damage veneers. Avoid using toothpaste with harsh abrasive agents, and floss your teeth at least once per day. Always keep up with your regular dental checkups at our office to ensure that your veneers as well as your overall dental health are in good condition.


Habits to Avoid

There are a few habits you should try to avoid in order to keep your veneers as healthy and beautiful as possible. Certain foods and drinks can stain veneers, so if you drink coffee, tea, or soda, you may want to use a straw to avoid discoloration. Biting your fingernails or chewing on other hard objects like pencils can chip or scratch your veneers. Clenching your jaw and grinding your teeth can also damage your veneers, and these are habits you should talk to us about getting help for even if you do not have veneers, as they are generally detrimental to your oral health. Smoking is another bad habit that is extremely unhealthy overall, and specifically can stain and discolor your veneers.

When properly cared for, dental veneers greatly improve the look of your smile and can have a major impact on your self-confidence. To find out more about veneers, call our office today.