It Is Important to Keep Your Mouth Clean After a Root Canal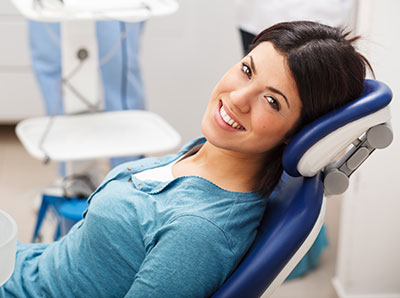 Root canal treatment is used when the inside of a tooth, the pulp, has become compromised via infection. During treatment, our dentist cleans out the inside, and places a crown on top, to prevent further pain and spread of infection. Keeping your mouth clean immediately after, and in the long-term, is very important in maintaining a root canal.


Maintaining Oral Hygiene with a Root Canal

Immediately after the procedure, there will be some pain and soreness in the treated area, as has been pulp removed and replaced with a rubbery substance called Gutta-percha. During the appointment, our dentist will only be able to place a temporary crown on top of the tooth, until a custom-fit one is ready. They will give you some aftercare instructions, which should include directions on oral care.

You will need to be careful with the tender area, and brush gently around it. Sometimes, our dentist will give specific instructions in terms of rinsing your mouth and how to brush the affected area. Adhere to these strictly. Brushing twice a day for two minutes, and flossing, is essential care for the maintenance of a root canal, and will prevent any further complications.

After a couple of weeks, you will have a check-up appointment with one of our dentists, which will be used to ensure the root canal has succeeded. There are usually no issues, and it is an opportunity for our team to rectify any problems earlier on.

Maintaining good oral health will prevent the need for root canal treatment, and help preserve as much of your natural teeth as possible. If you are unsure on good brushing or flossing techniques, we can advise you.

If you are feeling toothache, or want to find out more about root canals, contact our office, and we can advise you.