Why Lowering Your Blood Pressure Could Result in Healthier Teeth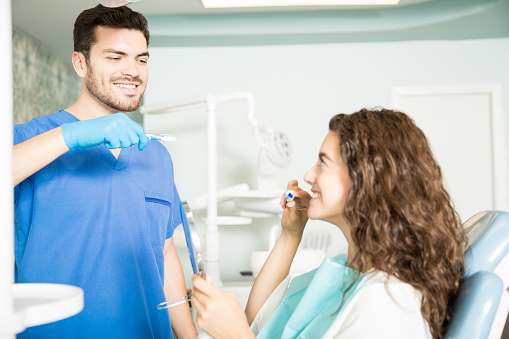 You would not guess it, but reducing your blood pressure can actually make your teeth healthier. While most people do not make a connection between tooth and gum health and hypertension, one does exist. Therefore, it pays—literally—to pay attention to the following information.


How High Blood Pressure Readings Affect the Teeth and Gums

When your blood pressure is higher, it means that the heart must work harder to supply blood throughout the body. Therefore, your circulation and gum health are affected. High blood pressure can cause the gums to become thicker, which can trigger gingivitis, or gum disease. When this occurs, it can destroy the supporting structure of the teeth. As a result, you can experience tooth loss. Moreover, having a higher blood pressure may result from having gum disease. Therefore, whether the blood pressure leads to gum disease or gum disease causes high blood pressure, it can impact your oral hygiene and health.


How Blood Pressure Medications Can Affect the Gums and Teeth

Some medications used for hypertension or high blood pressure can also affect the teeth of the health. Therefore, if you can do so, it is better to find a way to lower your pressure without resorting to beta blockers or heart rhythmic medicines. All the medicines share a common side effect, which is dry mouth – a condition that can lead to the formation of cavities.

If you are watching your diet and working on lowering your blood pressure, you need to see how your efforts are supporting your dental health. Call our office today and arrange an appointment for a dental exam. Tell us about any medical conditions, such as high blood pressure, that you currently have. We will help support your efforts toward lowering your blood pressure and improving your dental health. Give us a call at our convenience and feel better about your future medically and dentally.