What Is Air Abrasion and How Do We Use It?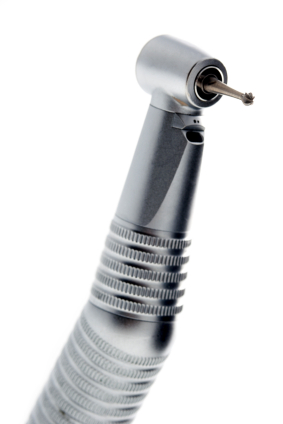 When you hear the word abrasion, you may think of a lot of scraping and scratching, which no one wants to hear at a dental office. However, we want to take a few minutes to talk to you about air abrasion, because it is an important part of our practice.


Using Air to Help Our Patients

When you think about air abrasion, you need to think about sandblasting. The procedure sounds harsh, but it is actually quite soft and gentle. When we are talking about your mouth, we want to be as gentle as possible. We use a sandblasting technique with baking soda to deep clean your teeth and gums. We used to use a circular brush and a gritty toothpaste to clean your teeth, but the sandblasting procedures take less time and get your teeth super clean.

We also use the air abrasion techniques to get rid of decay. We use the same sandblasting technique, but we use aluminum oxide to get rid of the tooth decay. This is great, because it saves us having to use a dental tool such as a scraper or a drill. The technique is especially effective when the decay is close to the surface of your tooth.


Other Uses of Air Abrasion

We use air abrasion to get your teeth prepared for a filling. Air abrasion is great for composite fillings, which are white fillings that match your teeth. We also use air abrasion techniques for a lot of different reasons besides fillings. The tool can repair teeth that have been discolored. Teeth that are cracked, chipped or worn can also benefit from air abrasion, because the technique also prepares teeth for additional procedures, such as bonding or repairs. Air abrasion can even repair a bridge or a broken crown. In other words, air abrasion techniques are truly amazing.